South Carolina
SWCS Awards 2001
Presented by - Craig Cox, Executive Director, SWCS International.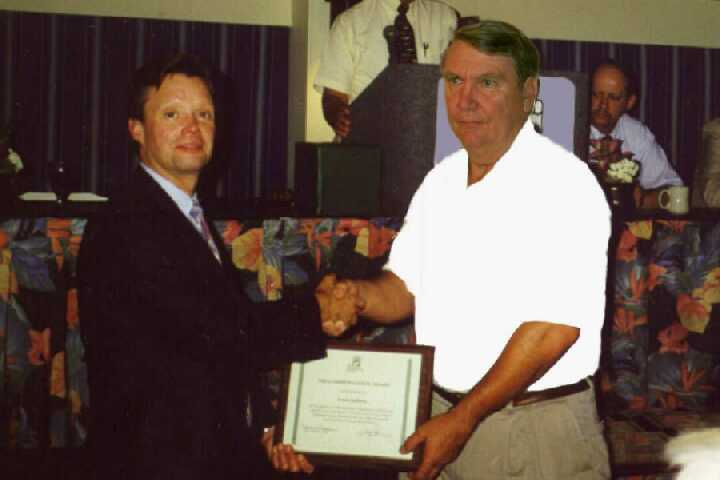 David Arthur - Honor Award for developing and maintaining the SC Chapter's web site.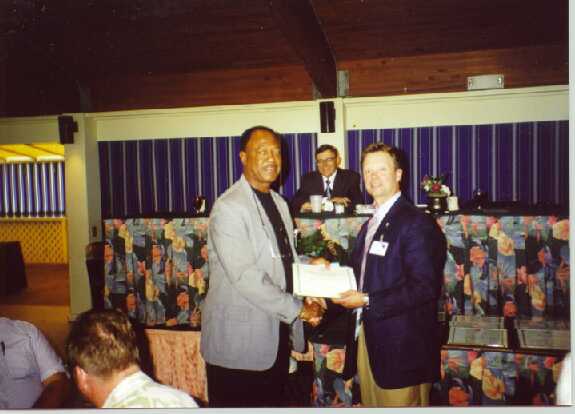 SC Chapter - Chapter Achievement Award for water quaility symposiums.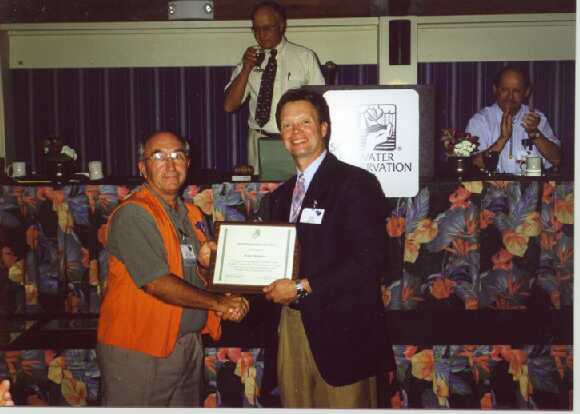 Byron Thompson - President's Citation for serving as local arrangements chair for 2001 International Conference.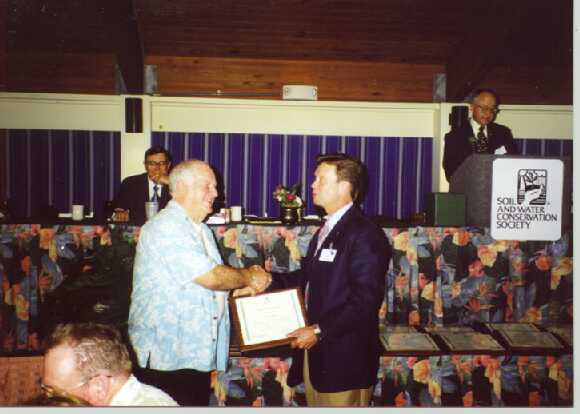 Aiken S&WCD - Honor Award for Water Quality Workshops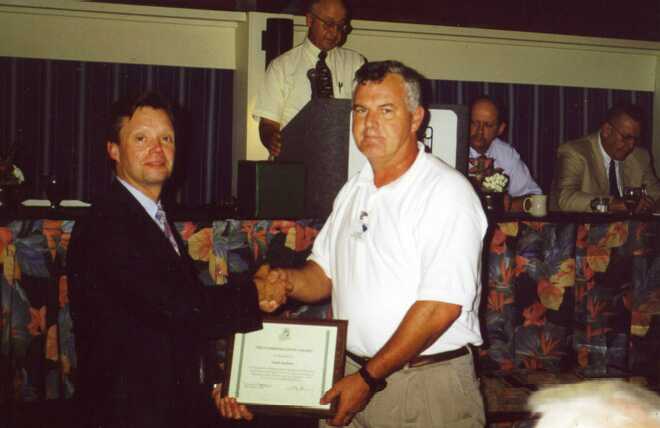 Louis Jackson - Commendation Award for work with Farm Bill workshop.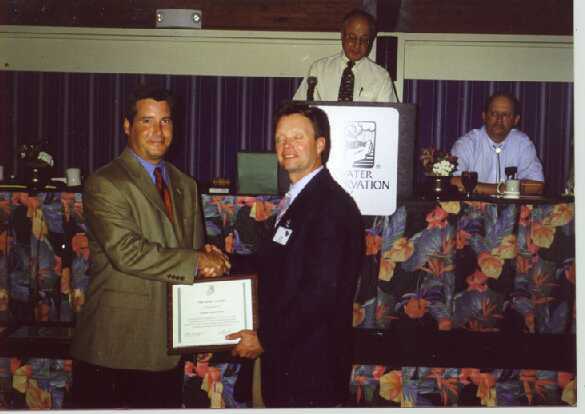 Nucor Corp.- Merit Award for preserving land at their Nucor Berkeley site by entering into a conservation easement on approx 5000 ac.


Home:

Copyright (c) 2000, 2001 South Carolina Soil and Water Conservation Society.
This page was last updated on September 8, 2001.

_______________________________________________